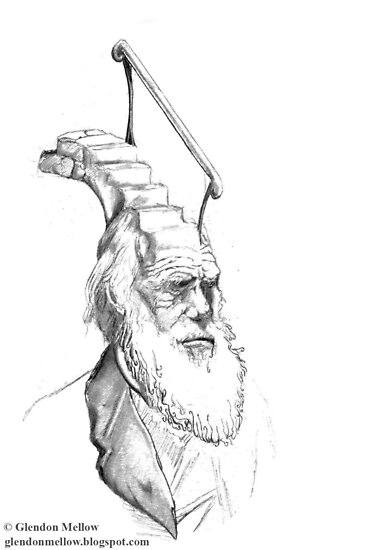 Darwin Took Steps (pencil)
A drawing created for Darwin Day 2008.
A portion of the profits from merchandise with this image will go toward The Beagle Project , a re-creation of the voyage of The Beagle, launching in 2009 on the 200th anniversary of Charles Darwin's birth.
You can see a 'Making of' this image on my blog, The Flying Trilobite .
-Glendon Mellow
The Flying Trilobite
Art in Awe of Science